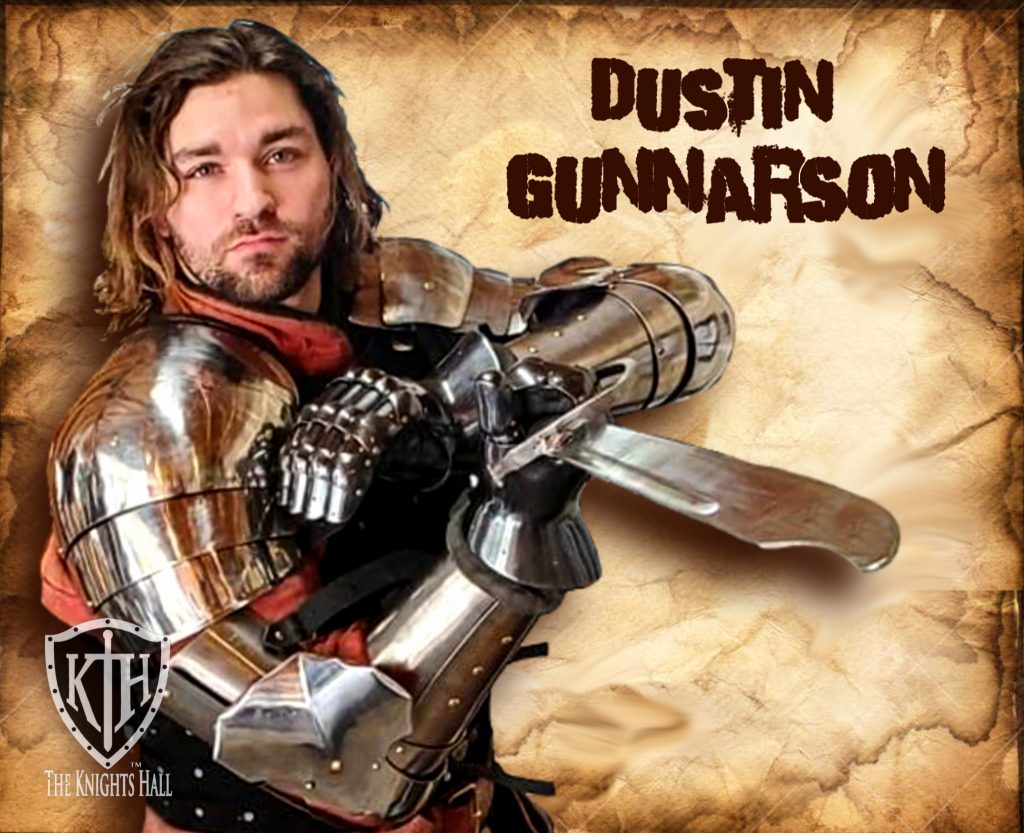 Pronouns: He/Him
Instructor Dustin Gunnarson, transplant from Seattle, Washington, began his armored combat career in 2016. He discovered armored combat through a Vice documentary, and the rest is history. Despite no other formal fighting training, Dustin has proven himself time and again both nationally and internationally.
Dustin considers his combat specialties to be fast feet, tricky movement, and punching really good. Dustin has put these tactics to good use, winning 3 gold medals at the national level as well as placing fifth in international competition.
Dustin has been teaching at The Knights Hall since 2021, specializing not only in fast feet and tricky movement, but also yoga. His fighting goals include fighting both Time and God, and training goals include becoming strong enough to fight (and beat) abstract concepts.
When not teaching or training, Dustin can be found on his Twitch being a Bibeo Bames Boi, and invites you all the check out his stream.