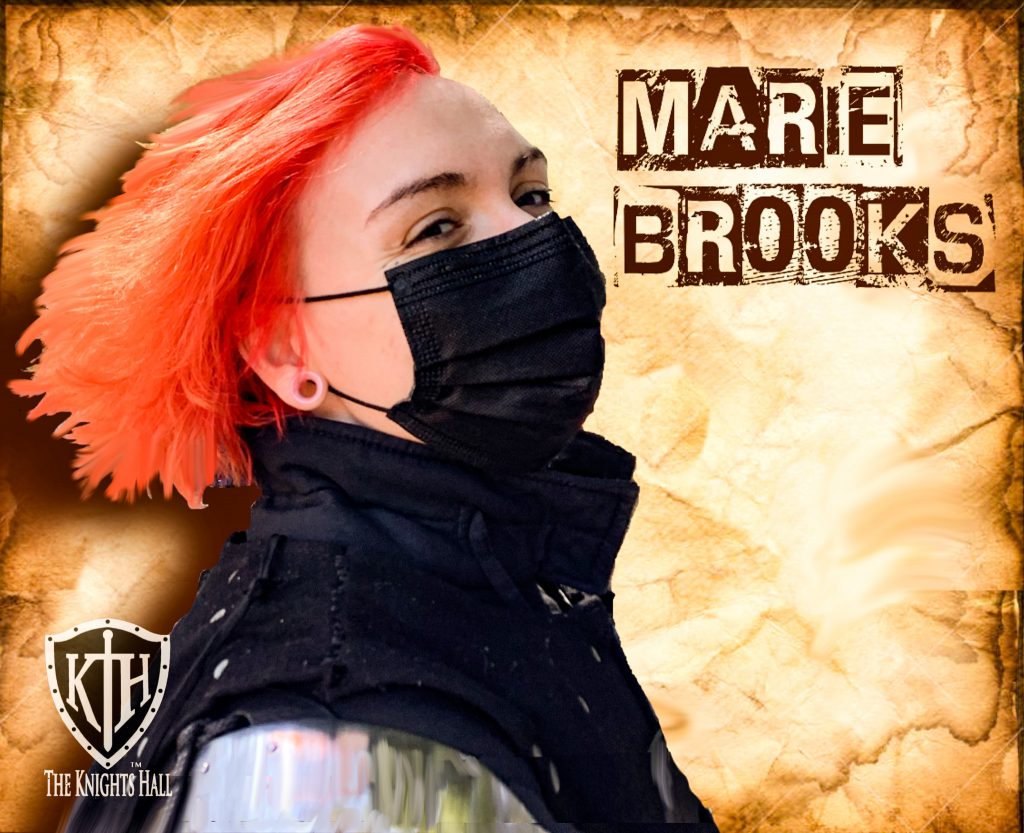 Pronouns: They/Them
Instructor Marie Brooks, originally from the Boston area of Massachusetts, began their armored combat career in 2017. They discovered armored combat because it runs in the family, their brother being fellow instructor Cat Brooks, and their father being Knights Hall owner & co-founder of Armored Combat/Buhurt Sports in North America Jaye Travis Brooks Sr, though they didn't actively participate until a few years after the founding. Despite no other formal fighting training Marie has long been a force to be reckoned with in both regional and national competitions.
When asked about combat specialties Marie's response is that no one plays punch face like the East, and that they use their bonus action to rage—and its hard to disagree with their assessment and the results. Thus far Marie is two time national pole arm champion, and undoubtedly is on their way to many more championships and accolades.
Marie has been teaching at The Knights Hall since 2019, specializing in foundational training, and has goals of elevating The Knights Hall women's teams to be international champions.
When not teaching or training, Marie can often be found playing video games on their Twitch stream and cooking delicious dinners to old UFC fights.